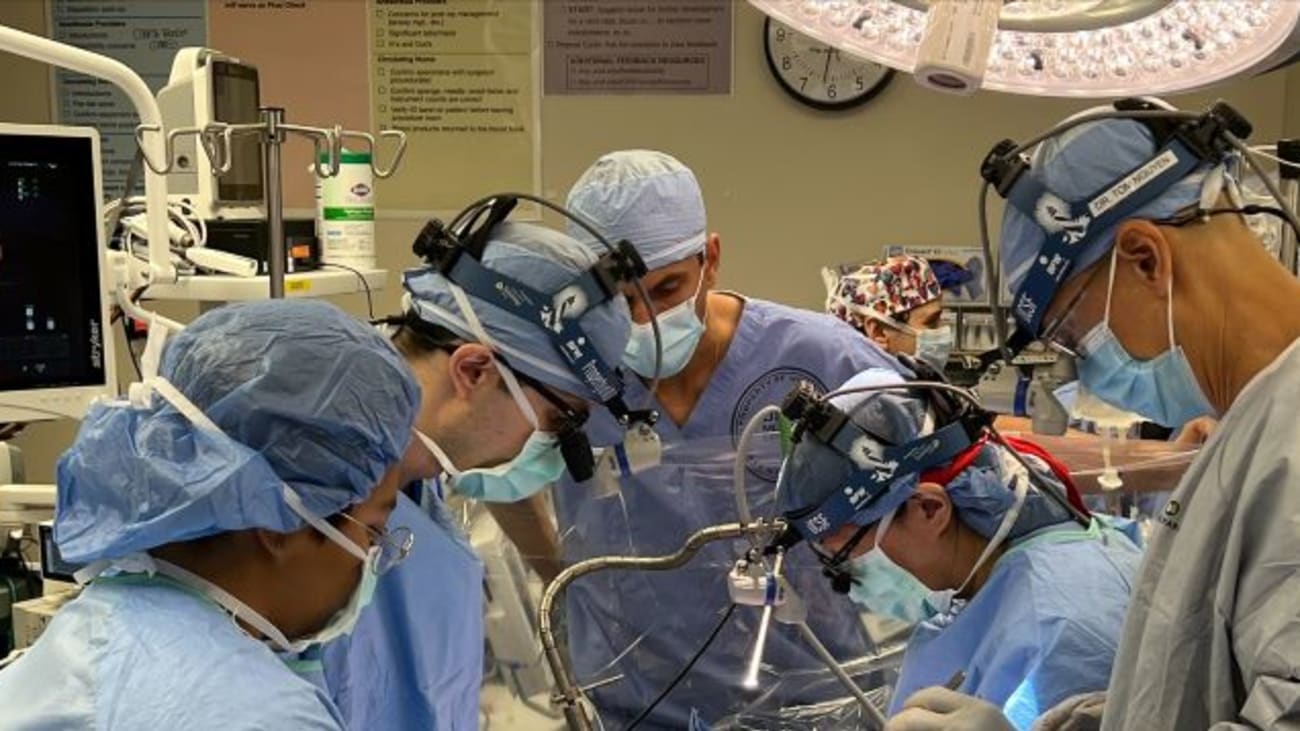 A 52-year-old man with severe aortic stenosis chose to undergo a Ross procedure at UCSF during which surgeons replaced his diseased aortic valve with his own pulmonary valve. He was discharged within a week and is recovering well.
Weighing the options
After his initial diagnosis, the patient discussed his options with UCSF cardiothoracic surgeon Marko T. Boskovski, MD, and together they decided that his very active lifestyle and physically demanding career were incompatible with a mechanical valve, which would require him to take blood thinners for the rest of his life. They also determined that, considering his age and high activity level, a tissue valve wasn't a suitable option, as it would likely need to be replaced more than once.
"These traditional valve replacements don't perform well in younger patients – those under 60," Boskovski said. "For these patients, we want to resolve their acute symptoms and restore life expectancy. We can accomplish this with the Ross procedure." 
Successful Ross procedure performed
Boskovski and the surgical team replaced the patient's aortic valve with his pulmonary valve and replaced his pulmonary valve with a homograft. "We have a dedicated team that specializes in the Ross procedure, including a dedicated cardiac anesthesiologist and dedicated cardiac perfusionists," Boskovski said. "The ICU staff have all had training in the Ross procedure and the required pre- and post-op care."
The procedure was a success.
"The patient had a completely unremarkable postoperative course," he continued. "He went home six days later. When I saw him in clinic after two weeks, he reported that he already felt stronger and more energetic. He continues to do well."
Positive patient outcomes at high-volume specialty center
"UCSF is a high-volume center for aortic valve replacement and aortic root surgery," Boskovski said. "All the same techniques required for these surgeries are important in the Ross procedure." Adult inpatient mortality rates are better than expected across all services at the UCSF Heart and Vascular Center.
A study published in 2021 of outcomes of patients who underwent the Ross procedure found excellent survival over a follow-up period of up to 25 years. 
"There is now long-term data about the mortality benefit of the Ross procedure," Boskovski said. "The pulmonary valve is put in the high-pressure position, and the homograft is in a low-pressure situation. What's amazing is that the pulmonary valve essentially takes on the morphology of an aortic valve over time. At UCSF, we can achieve very low morbidity and mortality and good patient outcomes with the Ross procedure."
To learn more
Phone: (415) 353-1606 | Fax: (415) 353-1312