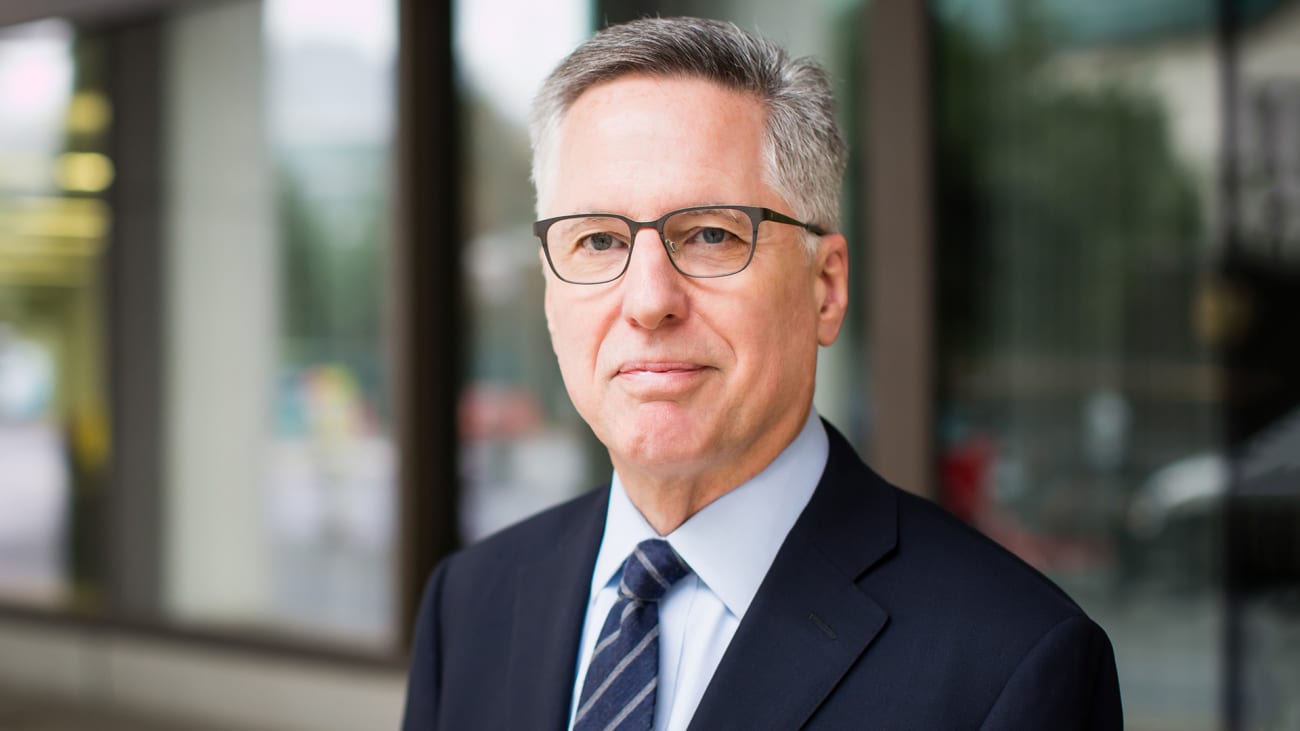 Peter Carroll, MD, MPH
Senior author of the study and principal investigator of UCSF's Cancer of the Prostate Strategic Urologic Research Endeavor
In a new study, UCSF researchers found that cumulative androgen deprivation therapy (ADT) exposure was associated with the onset of dementia in a nationwide longitudinal registry of men with prostate cancer. "We found a twofold increased likelihood of new-onset dementia among patients on ADT," said study co-author Peter Lonergan, MD, a urologic oncology fellow at UCSF at the time of publication.
"This is an important observation, as ADT is commonly used in those with very advanced disease as well as in combination with radiation in those with non-metastatic, higher-risk disease," said Peter Carroll, MD, MPH, senior author of the study and principal investigator of UCSF's Cancer of the Prostate Strategic Urologic Research Endeavor (CaPSURE), the longitudinal registry on which the study was based.
The study results further support the need for accurate risk stratification and informed treatment decisions. "It's important to follow an evidence-based, targeted treatment paradigm tailored to the individual's risk and overall health," said study co-author Matthew Cooperberg, MD, MPH, urologic cancer surgeon and co-director of the Prostate Cancer Program at the UCSF Helen Diller Family Comprehensive Cancer Center.
The first community urology study on ADT and dementia risk
For the study, the researchers performed a retrospective analysis of men aged 50 years and older from UCSF's CaPSURE registry, which is a longitudinal, observational study of approximately 15,000 men with all stages of biopsy-proven prostate cancer. Patients have enrolled at more than 40 community urology practices, academic medical centers and VA hospitals throughout the United States since 1995. "This study is the first to look at ADT and dementia risk from a community urology perspective," Cooperberg said.
Impact on treatment decisions
The study concludes that the risk of dementia associated with ADT use warrants careful and complete evaluation of the needs and benefits of ADT for men with prostate cancer being considered for treatment.
"It's essential to appropriately tailor the intensity of treatment to the disease risk at the time the decisions are being made," Cooperberg said. "For example, there is a survival benefit when you use ADT together with radiation for high-risk disease, or after local therapy in men with rapidly progressive disease. In the context of the expected impact on an individual patient, the question is when to start ADT and how long to continue it."
Accurate risk assessment
Risk assessment involves estimating the likelihood that, after treatment, a patient's disease will recur, progress and pose a threat to life.
 UCSF developed the Cancer of the Prostate Risk Assessment (UCSF-CAPRA) score using CaPSURE data. This system of easy-to-calculate scoring is valid across multiple treatment approaches and predicts an individual's likelihood of metastasis, cancer-specific mortality and overall mortality. UCSF-CAPRA has been tested in more than 10,000 prostatectomy patients in multiple practice settings and has been found to be accurate in predicting both pathologic outcomes and PSA recurrence after surgery.
"UCSF-CAPRA is a simple zero-to-10 score that does not require software," Cooperberg said. "It is as accurate as more mathematically complex formulas."
Revolutionary new diagnostic tool
UCSF is one of the first medical centers in the country to offer prostate-specific membrane antigen (PSMA) positron emission tomography (PET) imaging, a revolutionary new diagnostic method that can detect prostate cancer cells that have spread to lymph nodes both inside and outside the pelvis. The use of PSMA PET enables very precise cancer staging and helps to guide treatment decisions.
"This is a new means of prostate cancer staging with greater accuracy and greater sensitivity for small-volume metastatic disease than anything that has come before," Cooperberg said.
"This is a game changer," said Carroll, whose research led to FDA approval for the technique. "It will lead to more refined treatment for men with high-risk prostate cancer at the time of diagnosis, as well as for previously treated men whose cancers recur."
UCSF Medical Center is the best hospital in Northern California for cancer care, according to U.S. News & World Report's 2021-2022 Best Hospitals survey.
Cancer research and treatment take place within the UCSF Helen Diller Family Comprehensive Cancer Center.
To learn more
Medical Oncology Phone: (415) 476-4616 | Fax: (415) 353-7107
Surgical Oncology Phone: (415) 353-7171 | Fax: (415) 514-6195