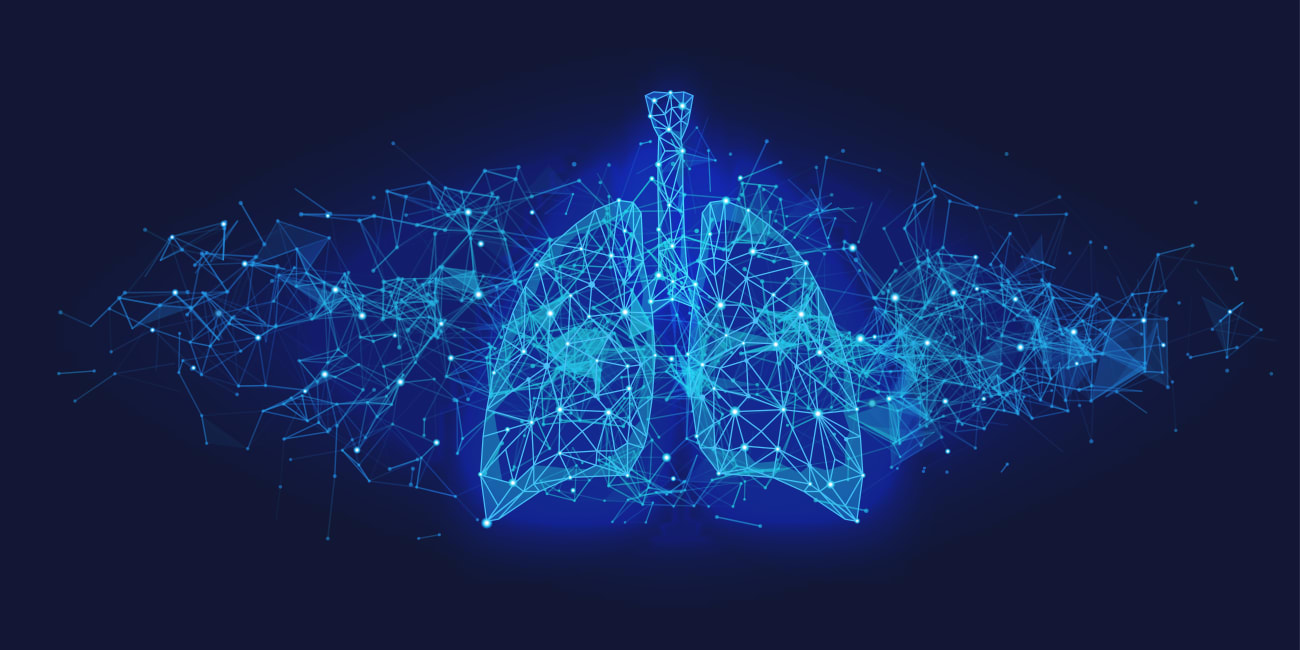 For nine consecutive years, the UC San Francisco Lung Transplant Program has achieved significantly higher-than-expected survival rates following transplant surgery. It is the only lung transplant program in the country with this record. Performing about 70 to 80 transplants each year, the UCSF team has given more than 900 patients with advanced lung disease the chance for a longer, more active life.
Based on data released July 2021, from the Scientific Registry of Transplant Recipients, UCSF lung transplant outcomes are as follows:
Three-year survival rate of 89.91 percent – the highest rate in the country, far surpassing the national average of 74.3 percent*
Volumes among the top 10 of all U.S. lung transplant programs, with 80 lung transplants performed at UCSF in 2020
Consistently low waitlist mortality, despite high patient acuity
Cross-disciplinary teamwork
These outcomes are the result of close teamwork that pushes boundaries to redefine possible at every level of care. The UCSF Lung Transplant Program provides:
Aggressive transplant management plans to expand access for patients who previously were not eligible for lung transplantation
Expertise in bridge to lung transplant for extended periods of time through skilled use of extracorporeal membrane oxygenation (ECMO)
Cross-disciplinary teams of specialists in pulmonology, transplant surgery, nursing, social work, nutrition, psychology and physical therapy
Clinics for interstitial lung disease, pulmonary hypertension, cystic fibrosis and scleroderma, led by specialists in these conditions
Catching his breath
"We get a lot of challenging cases that have been turned down by other centers," said Jasleen Kukreja, MD, MPH, surgical director of the UCSF Lung Transplant Program. In January 2017, the team performed transplantation surgery on Bradley Dell, a young man with cystic fibrosis whose survival depended on getting a double lung transplant.  "Brad's case was as severe as it gets. He was on the verge of death. Transplant was his only option."
"It was like chipping through cement. His lungs were completely scarred to the chest wall," said Kukreja.  Dell also had a mycobacterial infection which made surgery even more challenging. "You don't want to have any spillage of the infection into the chest."
The surgery was a success.
"Once I recovered from transplant, I was obsessed with taking deep breaths," said Dell. "Before my transplant, I didn't dare to dream. After my transplant, I started thinking it was OK to dream, and that brought a lot of joy. Dr. Kukreja said to me, 'If you trust me, you can have a long life span.' I'd only ever heard 'life expectancy.'" Dell sees his doctors as "heroes and beautiful souls who go through a lot. All that work really is worth it. My life is just incredible."
The UCSF Lung Transplant Program is committed to expanding access for previously ineligible patients through aggressive transplant management plans before, during and after the procedure. The team's approachable, easy-to-reach style facilitates smooth communication from the referring community to the transplant team and back.
To learn more:
Phone: (415) 353-4145 | Fax: (415) 353-4166
*Estimated probability of surviving 3 years. Source: Scientific Registry of Transplant Recipients. University of California, San Francisco Medical Center (CASF). Table C13D. Adult (18+) 3?year patient survival (deceased donor graft recipients): Single organ transplants performed between Jan. 1, 2015 and June 30, 2017.