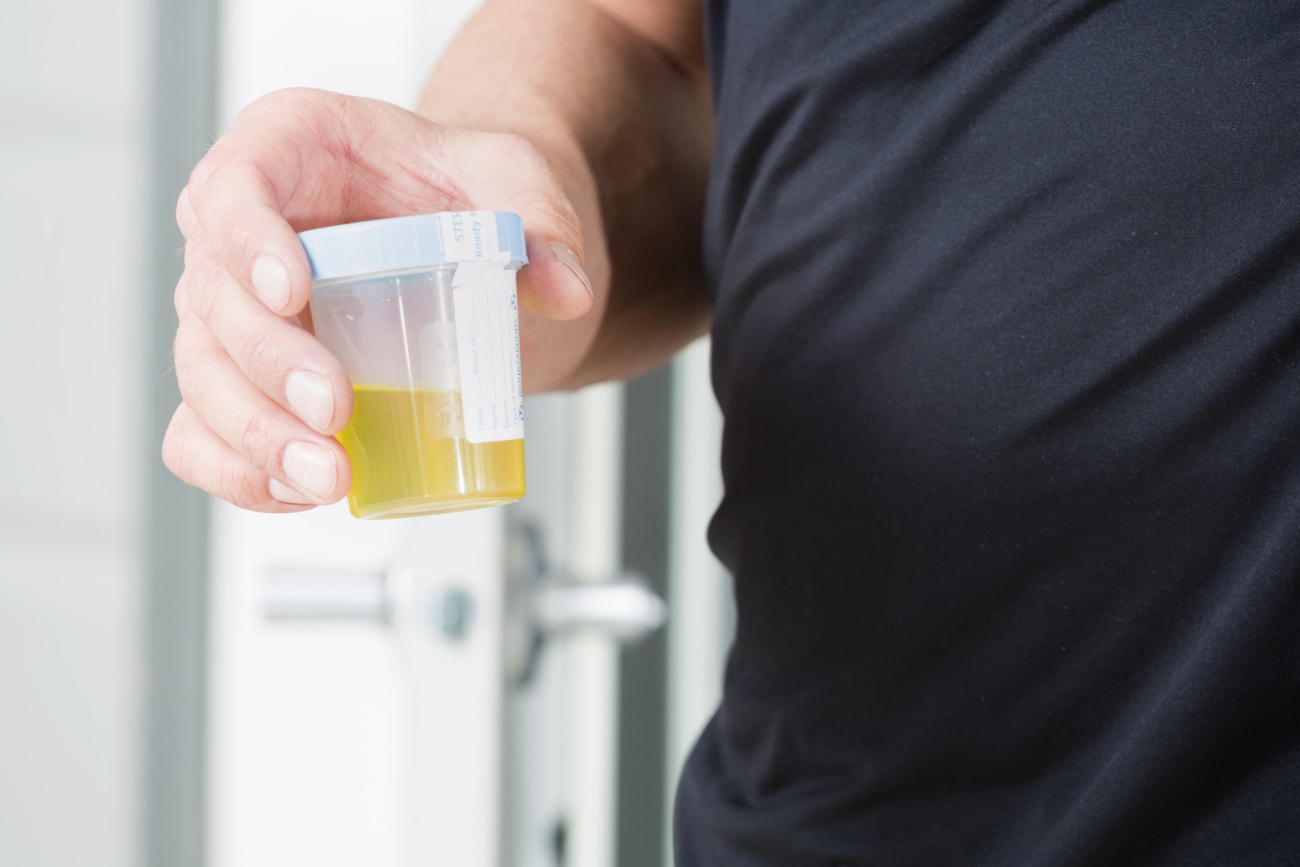 A study led by UCSF urologic cancer surgeons Sima Porten, MD, MPH, and Maxwell Meng, MD, found that use of a home urine test during the COVID-19 pandemic decreased the frequency of surveillance cystoscopy for patients with a history of non-muscle invasive bladder cancer (NMIBC). By reducing visits to the clinic for testing, patients minimized their potential exposure to SARS-CoV-2. Patients also preferred the non-invasive home test to cystoscopy.
Cxbladder Monitor test measures biomarker genes
From March to June of 2020, eligible UCSF patients with NMIBC due for cystoscopy were offered the mail-in Cxbladder Monitor (CxM) home urine test in lieu of an in-person visit. Developed specifically for patients under surveillance for recurrent bladder cancer, the CxM test measures biomarker genes and provides a score ranging from 0.0 to 10.0, with a score of less than 3.5 indicating a low probability of cancer recurrence.
The study included 52 patients, 73% male, with a median age of 71. Participants had a median of four years since initial bladder cancer diagnosis. Based on American Urological Association (AUA) risk stratification criteria, 27% of patients were low risk, 33% intermediate risk and 41% high risk.
Two-thirds of patients deferred surveillance cystoscopy
Using the CxM test results, the UCSF team determined which patients could defer an outpatient visit and which required immediate testing in the clinic. 
Two-thirds of patients had a low-probability CxM score under 3.5 and deferred surveillance cystoscopy for three, six or nine months. Of these patients, 91% have since undergone cystoscopy with no suspicious findings detected. One patient passed away from unrelated causes. 
One-third of patients had a CxM score greater than or equal to 3.5. Of those, 82% underwent immediate cystoscopy, with 50% of those patients requiring a biopsy and further workup. One patient was found to have upper tract urothelial carcinoma (UTUC).
Positive patient experiences
The patients in the study were surveyed about their CxM testing experiences. Of the 73% who responded, all reported that the test was easy to use and 73% indicated they would choose it again instead of surveillance cystoscopy.
"By using the CxM test, patients on surveillance for NMIBC were able to decrease the frequency of clinic visits for cystoscopy, reducing their risk of contracting COVID-19," Porten said. "At-home testing for bladder cancer is safe and convenient for patients and could become the new normal going forward."
Cancer research and treatment take place within the UCSF Helen Diller Family Comprehensive Cancer Center.
UCSF Medical Center ranks as the best hospital in Northern California for cancer care according to U.S. News & World Report's 2021-2022 Best Hospitals survey.

To learn more
UCSF Urologic Surgical Oncology Clinic
Phone: (415) 353-7171 | Fax: (415) 353-7093