Andy Josephson, MD
Chair, Department of Neurology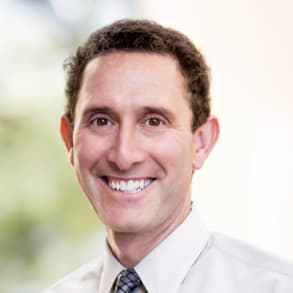 Dr. S. Andrew Josephson is a neurologist who specializes in neurovascular and other neurologic disorders, caring for general neurology and stroke patients in the hospital as well as in the clinic. He founded UCSF's Neurohospitalist Service – a national referral program for all types of inpatient neurologic disorders – and specializes in difficult-to-diagnose conditions. He serves as the chair of the Department of Neurology and is the Carmen Castro Franceschi and Gladyne K. Mitchell Neurohospitalist Distinguished Professor.
Josephson is known nationally for his pioneering work in launching the neurohospitalist model of care – a subspecialty in which neurologists focus on inpatient treatment – and for his leadership of its society. His research interests include improving models of inpatient neurologic care delivery, issues of quality and safety in attending hospitalized patients, neurologic education, delirium and how strokes contribute to dementia. He is editor-in-chief of JAMA Neurology, a leading specialty journal published by the American Medical Association.
After graduating from Stanford University, Josephson earned his medical degree at Washington University School of Medicine in Saint Louis. He completed an internship in internal medicine and a residency in neurology at UCSF, where he was chief resident. He also completed fellowships at UCSF in vascular neurology – which focuses on stroke – and behavioral neurology.
Josephson has won numerous teaching honors at UCSF, including selection as the keynote speaker for the UCSF School of Medicine's commencement ceremony. He has received the Henry J. Kaiser Award for Excellence in Teaching, Academic Senate Distinction in Teaching Award and Robert B. Layzer Golden Toe Award for teaching residents in neurology.
---